OYAMA IKF REPORTING CONVENTION
9th DAN for Hanshi Jan Dyduch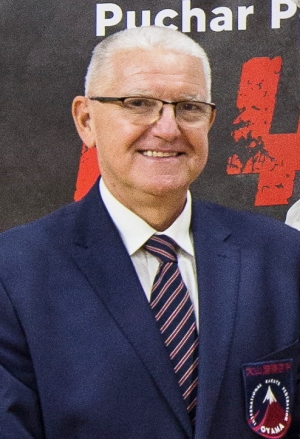 On October 7th, in Krakow, the OYAMA International Karate Federation (OYAMA IKF) held its Reporting Convention covering the period of 2021-2023, with the participation of delegates from Poland, Germany, Estonia, Hungary and Norway. During the Convention, the primary objectives of the organization for the years 2024-2026 were deliberated upon, with a particular emphasis on sports competition and specialized training.
Upon the official request of German clubs, in accordance with the "Regulations for Awarding Master Degrees in OYAMA IKF", the Convention of delegates unanimously awarded Hanshi Jan Dyduch the 9th dan master rank for his outstanding contributions organization, training and sports development in Oyama karate on the international stage.
In response to Hanshi Dyduch's well-justified request, the Convention unanimously promoted Andrzej Pierzchała to the 8th dan master rank and awarded him the title of Saiko Shihan. Additionally, Paweł Pajdak and Witold Choiński were awarded the 7th dan master ranks.
WARM CONGRATULATIONS AND THANKS TO ALL COLLEAGUES FOR THEIR YEARS
OF DEVOTED WORK FOR OUR ORGANIZATION. OSU!